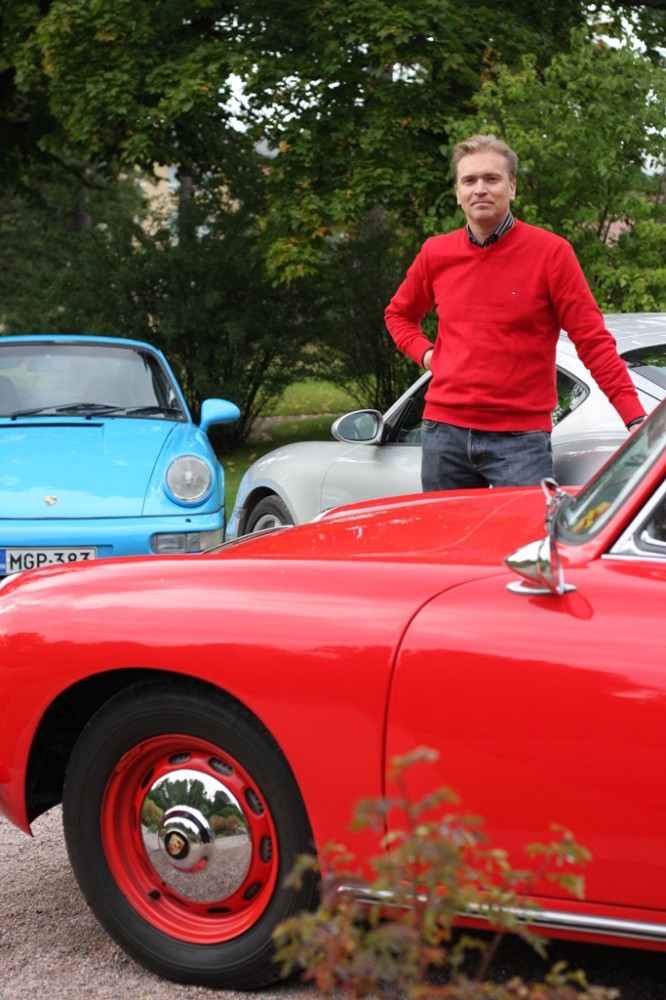 My passion for classic and sports cars really started in the early 1980's, when the culture for vintage American cars was very popular in Finland. The appreciation for European thoroughbreds followed shortly, and so did a general interest in all things historic and well-preserved.
Before starting my own company in 1996 I had already been active in the board of the Finnish Jaguar Drivers' Club and had a '73 Series I XJ6 as a daily driver for ten years. My contacts with a specialist Jaguar workshop in Helsinki soon led me to importing parts for classic cars, and helping interested car buyers and sellers find each other. Among these was a Finnish car importer who was just in the process of switching from Ferrari and Maserati to Porsche. I was employed by this small organization which soon grew larger, helped by the wide appeal of excellent products by the German manufacturer. From Sales and Marketing Manager I was promoted to Sales Director after a few years of fast growth at Porsche Finland.
The interest in all automobiles of excellence, whether new or vintage, continued all through the 15 years of selling new Porsches. After a short love affair with a '62 E-Type I purchased my first Aston Martin, a 1972 V8 Saloon in 2001 and became the representative of the international Aston Martin Owners' Club in the same year. At the time there were 13 Astons in Finland, of which my '72 car was the newest and the only one in regular road use.
In 2012 a similar work was started with classic Riva boats, keeping a Finnish register of them and acting as an unofficial representative of the Riva Historical Society based in Milan.
Offering my services to enthusiasts and collectors, whether wishing to find their first classic, complement the collection, or find a new home for a prized possession.
I would be happy to discuss your needs and the right approach to each consignment individually and with total confidence. Unless otherwise mentioned, all the cars advertised are Finnish / EU registered.
Porvoo, Finland
tel / whatsapp; +358 400 843600
harri@harriasunta.com
VAT reg. Finland FI10466621
All viewings of are by appointment only. Unless otherwise noted, all the items for sale are located within 40 minutes driving distance from Helsinki-Vantaa airport.
member of:
Aston Martin Owners' Club and Aston Martin Heritage Trust (Finland Area Rep since 2001)
Aston Martin Club Sweden
Automobile Club de l'Ouest (Le Mans)
Autohistoriallinen Seura AHS Finland
Ferrari Club Finland
Finnish Jaguar Drivers' Club
Goodwood Road & Racing Club
Lotus Car Club of Finland
Mercedes-Benz Club Finland
Porsche Club & Porsche Racing Club Finland
Porsche & Allgaier Tractor Club Finland
Riva Historical Society / Riva Club Sweden
Rover Friends Finland (Rover & Land Rover)