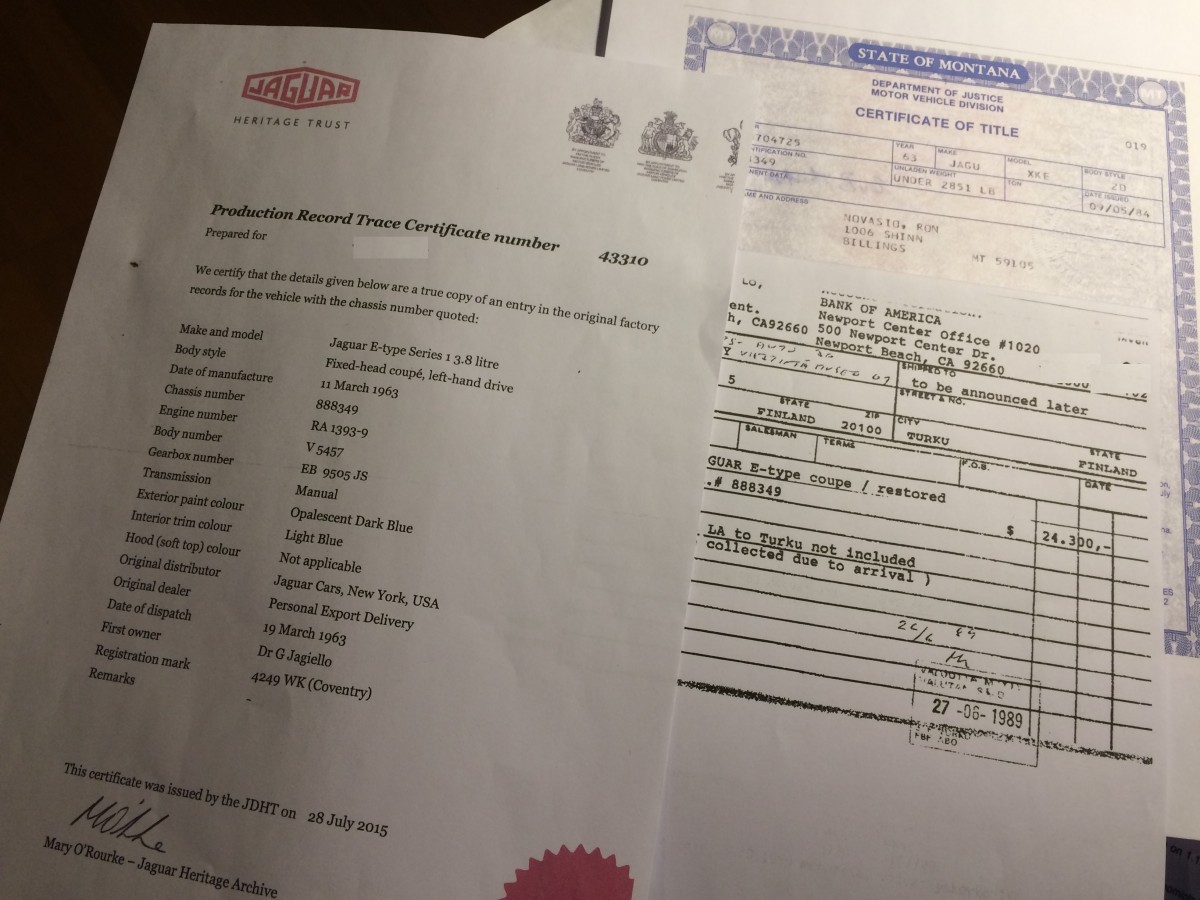 Jaguar E-type Coupé Series One
1963
chassis 888349
3.8 litre 6-cylinder XK engine
Opalescent Dark Blue / Light Blue leather interior
Certificate of originality from JHT archives
All numbers matching
Finnish (EU) historic registration
price 98000 Eur
Introduced in 1961, the E-type caused a sensation when it appeared, with instantly classic lines and 240 km/h (150 mph) top speed.
Delivered on personal export delivery basis with Coventry registration 4249WK, to Dr Georgiana Jagiello (1927-2015), an esteemed researcher, professor emeritus and doctor of medicine, with important achievements in reproductive sciences. There is a fascinating story online written by a hospital worker who got a ride in the Jaguar in 1963 when Dr Jagiello had just got the car delivered in New York, although after 50 years the writer remembers the colour as green..
A State of Montana title confirms the car being owned by Mr Ron Novasto of Billings MT from May 1984 to May 1987.
Imported to Finland in 1989 by the TS car museum collection, bought from a company in Newport Beach, California as a restored car. Featured on several pages on the book about the museum's cars and history of motoring and motor sport in Turku, Finland.
2015 ownership change, present owner.
Recent works include respray in the correct shade of Opalescent Dark Blue and refurbishing the whole interior.
All numbers matching.
Registered as a Historic Vehicle.
Located in Finland (EU) 30 mins from Helsinki airport.
Worldwide shipping, always for best available rates.
Please note all viewings are by appointment only.